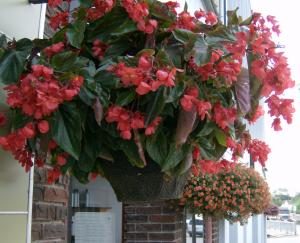 Memorize street names like Colborne, Water, May, Francis, Lindsay, Market and Oak.
These are the roadways of Downtown Fenelon Falls which will give you access to many fine shops.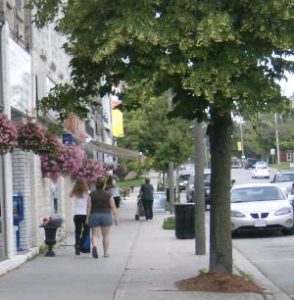 More stores from around town and the surrounding area will be added soon.
Bookmark this page as one of your favourites and check back to see other great shopping options.
Automotive and Transportation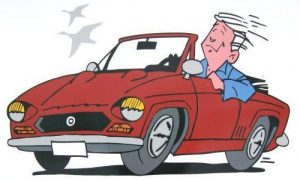 Kawartha Kars – Where Quality & Value Count
Pre-owned vehicles sold at this friendly local dealership. Cars, SUVS, Crossovers, Trucks and some commercial vehicles.
Al Westcott & Brian Uens also offer financing and warranties.
Please visit their website : www.KawarthaKars.com
Cameras, Photography Supplies and Photo Finishing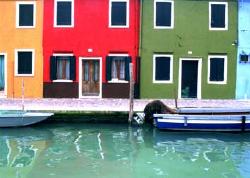 The Town and Country Art Exchange, Custom Framing
From his home studio at Sturgeon Point, John Poole operates his framing business. John is also an accomplished photographer.

Darryl & Lori have decided to close their store as of December 31st, 2012. Thank you to all who supported Shutterbug.
The Fenelon Falls community will miss their wonderful store and services but are delighted Darryl and Lori will remain residents of the area.
Clothing Stores in Fenelon Falls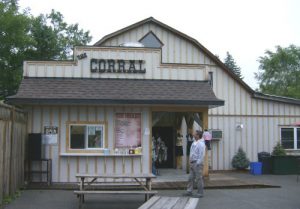 The Corral in Fenelon Falls
Located at 12 Francis Street West, The Corral has a wide selection of beach wear, swim suits and other clothing for all ages. Affordable beach wear available in many styles and sizes. Hand knit sweaters in children's and adult sizes.
Flower Shops and Garden Centers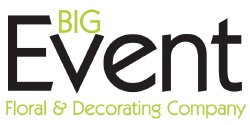 A Full Service Florist Shop and Special Event Decorating Service now located at 13 Francis Street East.
Meredith Montgomery opened her doors in November of 2007 but she has been in the flower business practically all her life. As a child she played in her father's flower shop. Now she has her own shop to play in. Making special events SPECTACULAR !
Linda Howes will help you connect with nature and develop your garden to its natural potential. Her garden centre and gift shop is open on weekends or by appointment. Saturdays and Sundays from 9 am to 5 pm. Feel free to call ahead for directions.
Location : 1306 County Road 8 between Fenelon Falls & Bobcaygeon
Website : www.gardensgonewild.ca
Telephone : 705 – 341 – 3257
Gift Stores in Fenelon Falls and Area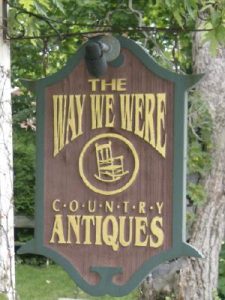 The Way We Were Country Antiques
Gifts for home, cottage and garden can be found at 95 Colborne Street. Jim Armstrong, with his cat Teddy, will welcome you into their home shop full of treasures and giftware.
Jim stays open year round, seven days a week from 10 to 5.
The chances of finding his store open are very good !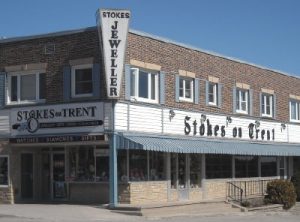 Stokes on Trent 8-10 Colborne Street (705) 887 – 2930
Joe and Pam Willems run a wonderful jewellery, china, gifts and collectables store in Downtown Fenelon Falls. Authorized dealers of Bulova & Cardinal Watches, Royal Doulton, Bradford Exchange Plates and many more top end gifts.
They also handle jewellery repairs, appraisals, watch & clock repairs and engravings.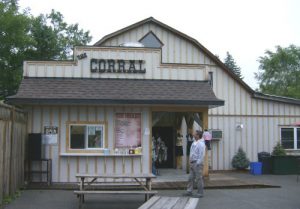 The Corral in Fenelon Falls
Located at 12 Francis Street West, The Corral has a wonderful assortment of gifts and home decor items. They are also selling gourmet food items and kitchen ware. The clothing store features beach wear for men, women, teens and children.