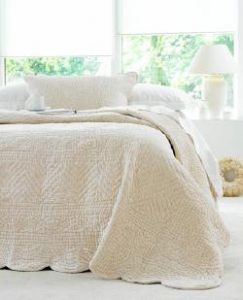 With several Bed & Breakfast establishments in the area, consider the comforts of a B&B for a good night's rest.
Not only will your hosts extend their hospitality, they can also share their knowledge of the local area and tell you stories of the town's history.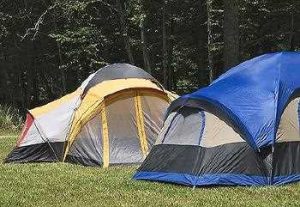 Hotels, Motels and Resorts are soon to be listed below.
Or would Camping & Trailer Parks be more your style ?
Local Cottage Rentals are available for weekend and weekly periods. Listings to be added soon.
Bed and Breakfast Establishments
A Nesting Place Bed & Breakfast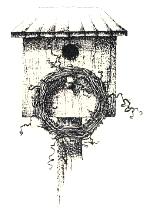 A professionally decorated home with a breathtaking view !
Two rooms to choose from – "The Cottage" or "The Nest".
Your host at A Nesting Place is Catherine Bevis.
At a great new location on Northline Road
Hickory Meadow Bed & Breakfast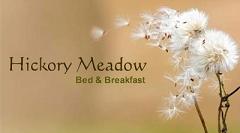 A relaxed and refined home in a tranquil country setting. Only a five minute drive northeast of Downtown Fenelon Falls. Nature surrounds this comfortable and cozy home. Hot tub available.
Your hosts will be Ann Duncan & Ron Springate
Located at 87 Hickory Beach Road with lots of parking
Bridgwood Manor Bed & Breakfast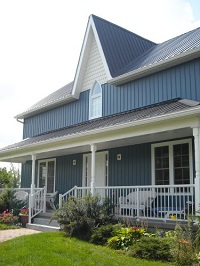 Only a five minute drive north of town. This B&B opened in the summer of 2011 and offers great comfort at very affordable rates.
Your Hosts : Tony Nelson & Muriel Jones
Bridgwood Manor is located at 1277 County Rd 121
** New website with lots of pictures to view **
Blue Oak Bed & Breakfast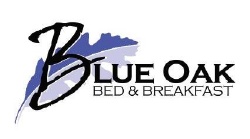 ** Opening in June 23rd 2012 under new ownership
A comfortable and relaxing place to stay ! A Victorian home
built in 1904 with wonderful architectural character and beautiful decks and gardens. This home is decorated with antiques from the Victorian era. Located in Downtown Fenelon Falls — walking distance to boutiques, restaurants, the museum and art gallery.
Their Website :  www.blueoakbedandbreakfast.com
Cottage Rentals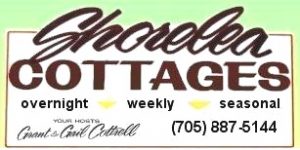 Shorelea Cottage Resort . . . On Balsam Lake
A favourite with fishermen and families. During 2012 the Cottrell's are celebrating their 43rd year in business !
This is a seasonal operation running May until Thanksgiving.
Hotels, Motels and Resorts
Listings Coming Soon ! Accommodation options will be added soon. Bookmark this page as one of your favourites and check back to see where you can stay next time you are in the area.
Campgrounds and Trailer Parks
Listings Coming Soon !