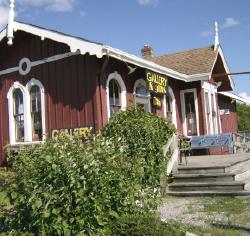 Consider spending time at one or more of the local Art Galleries, Museums or Theatres.
Please check the dates and times each is open as some locations are seasonal.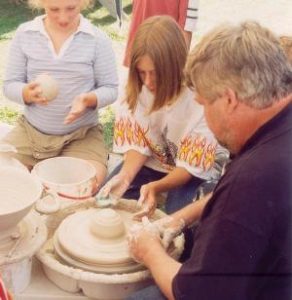 Artists and artisans are located throughout our Kawartha Lakes region. Fenelon Falls has a wealth of talent right in town. Within a short driving distance there are many more studios to visit.
Attend one of many local Events or find out more about our local Musicians & Performers.
                                                                                       Kawartha Arts Festival – Pottery Demonstration
Art Galleries, Museums and Theatres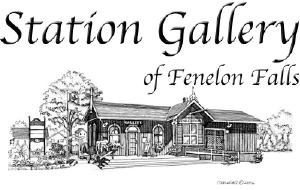 The Station Gallery of Fenelon Falls
103 Lindsay Street 705 – 887 – 1868
Art Gallery & Gift Shop displaying the talented work
of many local artists and artisans.
May & June – Friday to Sunday 10 am – 4 pm
July & August – Wednesday to Sunday 10 am – 4 pm
September – Friday to Sunday 10 am – 4 pm
Visual Artists and Their Studios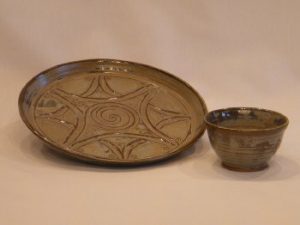 Inspired by nature, music, friends and family. Come explore the world of pottery with Alissa Whalen, creative clay artist.
Functional pottery for every day use and enjoyment – and more decorative creations as seen in Alissa's wall art.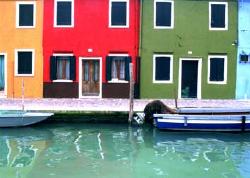 John Malcolm Poole, Photographer & Custom Framer.
Through his love of photography, the outdoors and travel, John has captured many great places and moments in time with his lense. From his home studio at Sturgeon Point he also operates his framing business The Town and Country Art Exchange.
Musicians and the Performing Arts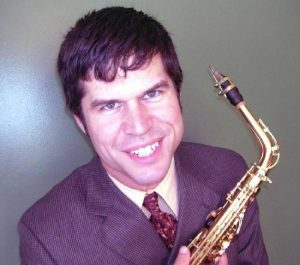 Jazz up a party, a wedding or an event by booking Saxophone Player Sean Whalen. He is available to play in and around the Kawartha Lakes Region.
Major Arts and Cultural Events in the Kawarthas
Kawartha Arts Festival
23rd Annual Event being held September 1st & 2nd, 2012
Labour Day Weekend. The Festival is a Fine Art Sale with over 100 Artists & 2,000 Original Paintings & Sculptures, Tin Ware, Glass, Pottery, Photography, Jewelry, and Woodcarving.
Victoria County Studio Tour
Over 20 artists and artisans displaying at 24 local studios.
Late September and early October 2012.