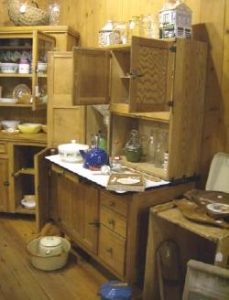 Antique shopping in Fenelon Falls can be a full day of activities in itself. With several antique stores in the downtown area alone, that is a great place to start. Then jump in the car to head to more stores just a few minutes out of town.
Even more antiquing opportunities await you in the greater Kawartha Lakes region. Be sure to check out these stores on your way to or from Fenelon.
Many Great Antique Stores in Fenelon Falls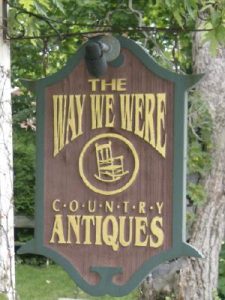 Found at 95 Colborne Street, on the west side of the road, is a charming old house packed with antiques and giftware. Jim Armstrong, with his sidekick Teddy the cream Persian cat, will welcome you into a potpourri of treasures. If you are gift shopping, this store is a must to stop at. Jim tries to stay open seven days a week from 10 am to 5 pm. So the chances of finding his store open are very good … year round !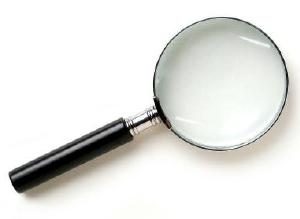 Grr8 Finds Markets
A multi-vendor market with over 5,000 square feet of antiques, collectables and Grr8 vintage finds ! Lots of quality Furniture, China, Glass and Silverware. Vintage Decor, Nostalgia, Advertising Signs, Jewellery and so much more. A great downtown location — easy walking distance of TSW's Lock 34.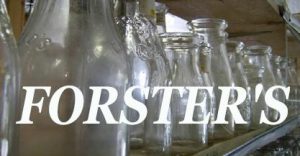 1,500 Milk Bottles ! If you like Dairy Collectibles, plan to spend a couple of hours chatting with Bruce Forster. Tin and Diecast Toys are another one of his specialties. Bruce is just a couple of minutes north of town at 768 County Road 121. Hours by chance or call to make an appointment.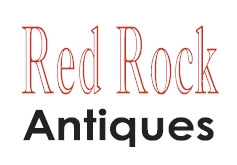 Just a short drive northeast out of Fenelon you will find Red Rock's farmhouse store, barn and out buildings open for browsing.
In the summer, open Thursdays thru Saturdays from 10 am to 5 pm. Sundays 11 am to 4 pm or by appointment.
Please call ahead other times of the year to check their hours.
Feather Your Nest
A Unique Gallery of Treasures for your Home & Cottage
June 2013: Due to health reason, we haven't opened yet for regular summer hours. Sorry for the delays !
More Antique Stores in the Kawartha Lakes Area

Country Sampler ( EST 1987 )
Open seven days a week, year round ! 10 am to 5 pm
An antiques & collectibles store with a unique blend of the past and present. Country Sampler is located in Oakwood – just west of Lindsay on Highway 7. The store carries a great selection of furniture, glass, china, folk art and so much more.
Lorneville Store . . . Antiques & Collectibles
Found between Argyle & Woodville on Highway # 46. A great country store to stop in at on your way to or from Fenelon Falls. Furniture, Milk Bottles, Farming Related Items as well as newer gift items and specialty food lines.